The Medium is the Message 2008, (11/1 - 10/2/2008) in cooperation with A.Ter-Oganian in Ateliér Josefa Sudka, Prague: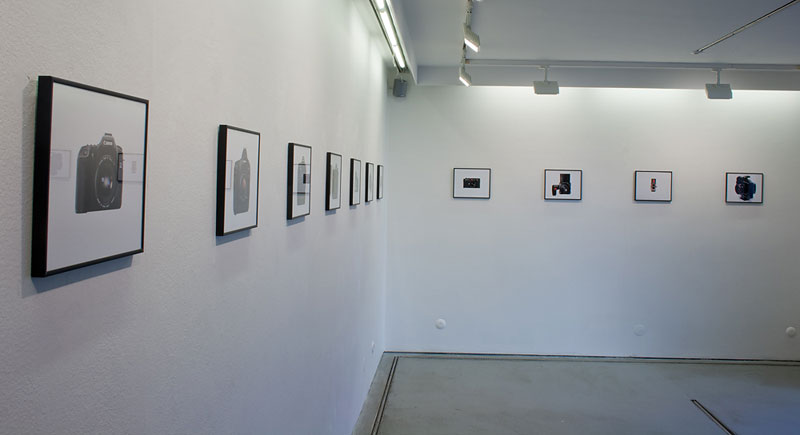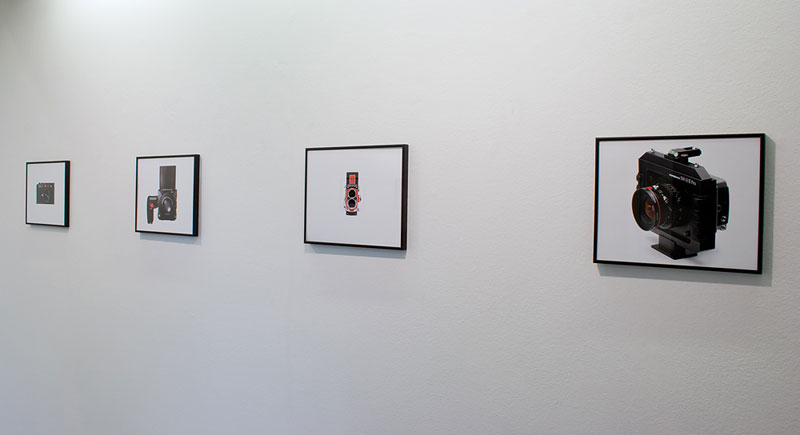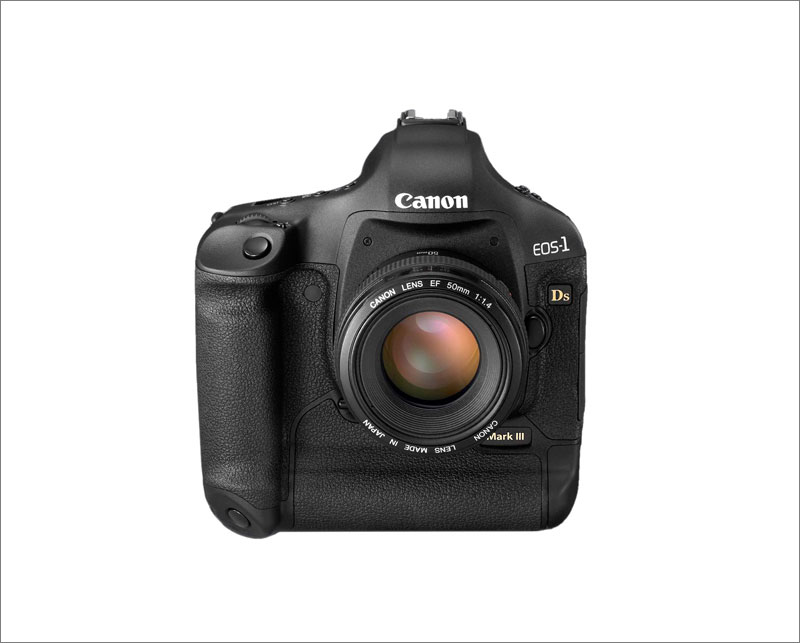 Canon EOS-1 Mark III
Canon EOS-1 Mark III, a new Canon camera in the EOS-1D series, the fastest camera in the world can take continuously take ten images per second, up to 110 images in a row (30 in RAW format) with a maximum resolution of 10.1 megapixels. It is already ready for use 0.2 seconds after being switched on and it is primarily designed for sports reporting and nature photography. It has 14-bit colour depth, which means that one pixel has 16,384 colour tones (as opposed to 4,096 tones in the 12-bit system). The 3.0" LCD display with 2.3-megapixel resolution makes taking pictures in more complicated positions easier.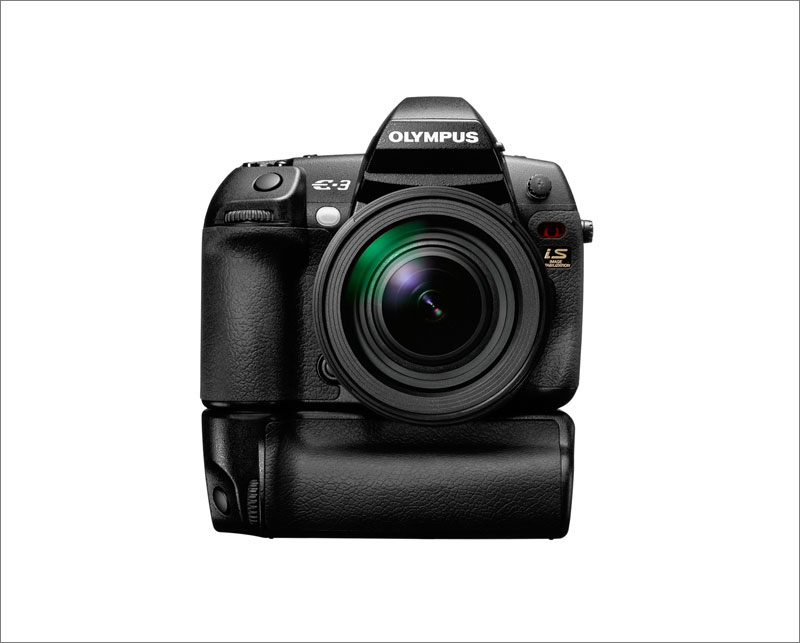 Olympus E3
Olympus E3, an efficient, rugged and handy camera that can take even the most high-risk conditions. It has a large eyepiece that reliably eliminates parasite light and a prismatic viewfinder. The advantage of on-the-chip stabilisation are compact size and the weight of the optics. The new MOS class chip should have better noise reduction then the current Olyho sensors.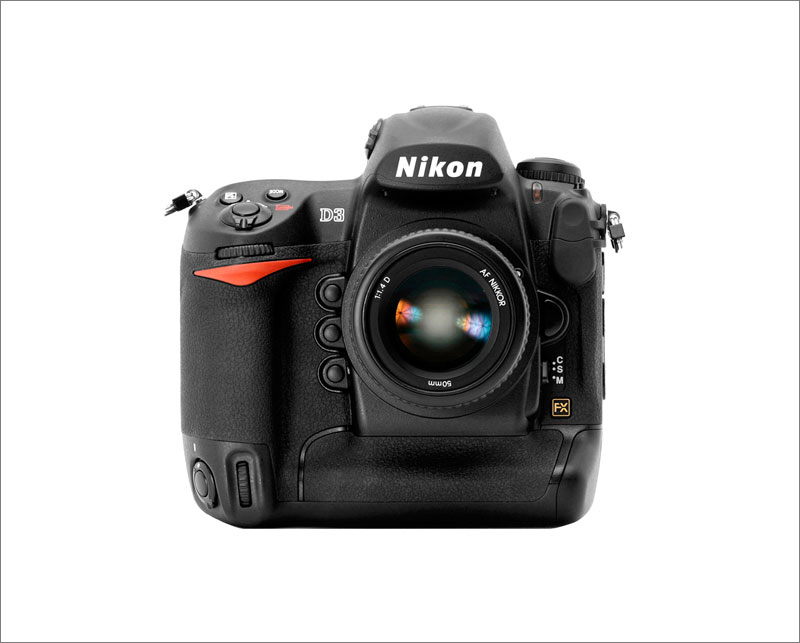 Nikon D3
Nikon D3, the fastest "full format" SLR in the world. This camera has a unique exclusive FX (36.0 x 23.9 mm) format image sensor with 12.1 megapixel resolution, twelve channel data output, 9 exposures per second exposure frequency (with the use of DX pal format even faster – 11 exposures per second), sensitivity range of ISO 200-6400, an all new 51-point AF system designed for more exact capturing of movable objects, 3" LCD monitor with VGA and live display mode. Other advantages of the Nikon D3 camera are the EXPEED image processing system equipped with a 14-bit A/D converter and 16-bit data processor, scene detector based on a 1005-pixel RGB position measuring sensor.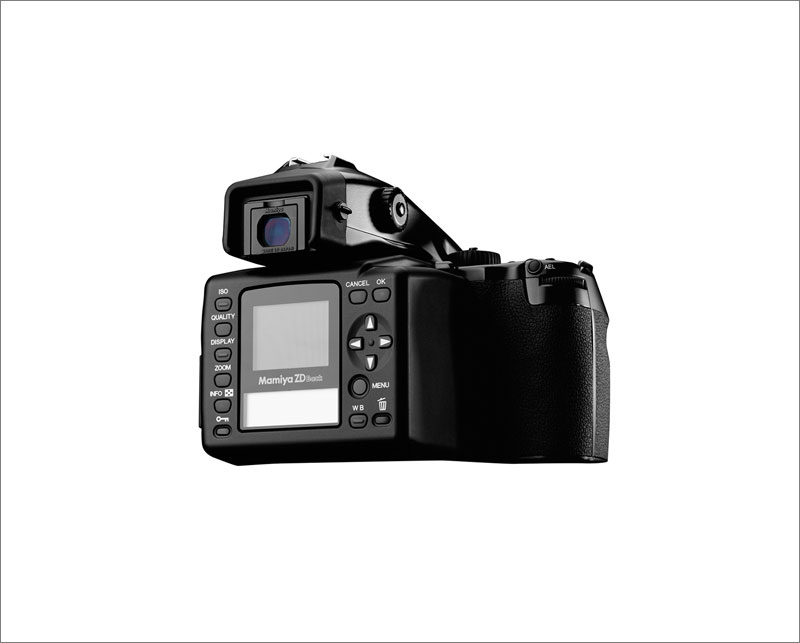 Mamiya ZD
Mamiya ZD, digital back, whose mid-format CCD chip offers resolution of almost 22 megapixels. The Mamiya ZD back can be attached to the Mamiya 645 AFD/AFDII camera and, with an HX701 adapter, also to the Mamiya RZ67 PRO-II D. The ZD back uses a full-frame CCD Dalsa type ECA – Expanded Capture Area image sensor with an area roughly twice the size of a 35 mm film frame (36 × 48 mm), with effective 21.3 Mpx (4,056 × 5,356 px) resolution. It can capture 1.2 images per second, either RAW non processed data, as well as data transferred into JPEG format or simultaneously RAW and JPEG.
Panasonic Lumix DMC – L10
Panasonic Lumix DMC-L10, the world's first digital reflex camera with live 2.5 LCD display viewing. It is also the first digital reflex camera with a fold out panel, turnable in a range of 270 degrees, and one of the first that uses the hybrid AF system. The Lumix DMC-L10 can boast of its LIVE MOS sensor chip, with real definition of 10.1 megapixels, and it is equipped with ultrasound Supersonic Wave Filter, which automatically removes dust from the sensor surface with 30 000 oscillations per second.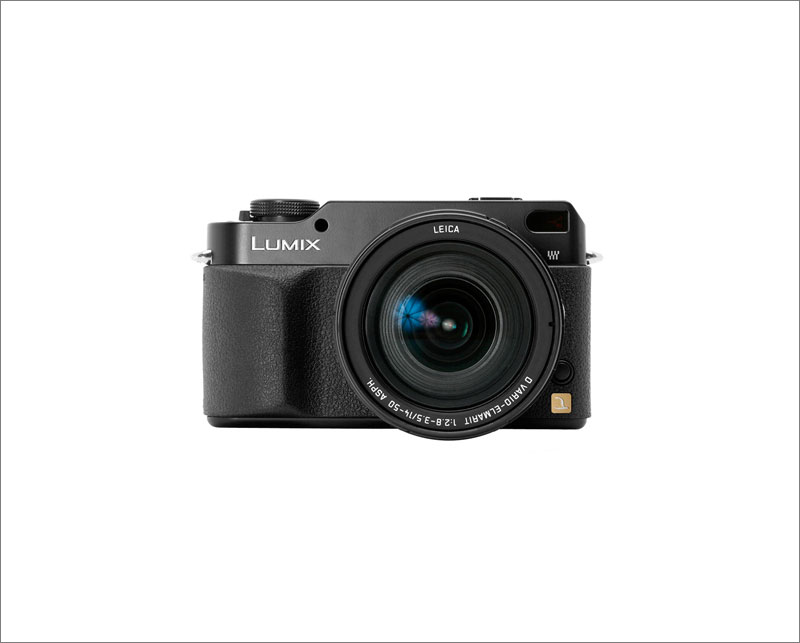 Panasonic Lumix DMC – L1
Panasonic Lumix DMC – L1, a reflex camera whose sparse design is reminiscent of Leica M line range finders. On its body, it has a number of analogue controls, such as a dial with exposure times and a shutter ring on the lens, making easy and intuitive control possible. The Lumix L1 was created in cooperation with Olympus and it has many common features with the DSLR Olympus E-330, such as its internal skeleton, which includes a bayonet lens attachment, a shaft with digital Live-MOS sensor, a mirror folding mechanism, and an auto focus system.
Leica M10
Leica M10, professional camera with 15.1 megapixel definition. It uses a 18 x 27 mm dimensioned CCD sensor with extremely low noise level, which achieves more detailed definition than conventional film. It needs to be added that almost all Leica M lenses made since 1954, thanks to their unique optical performance, can be used with the new digital system. The Leica M10 differs from most digital reflex cameras by its viewfinder system, which (with its minimal shutter delay) enables authentic capturing of the moment, as if we were part of the scene.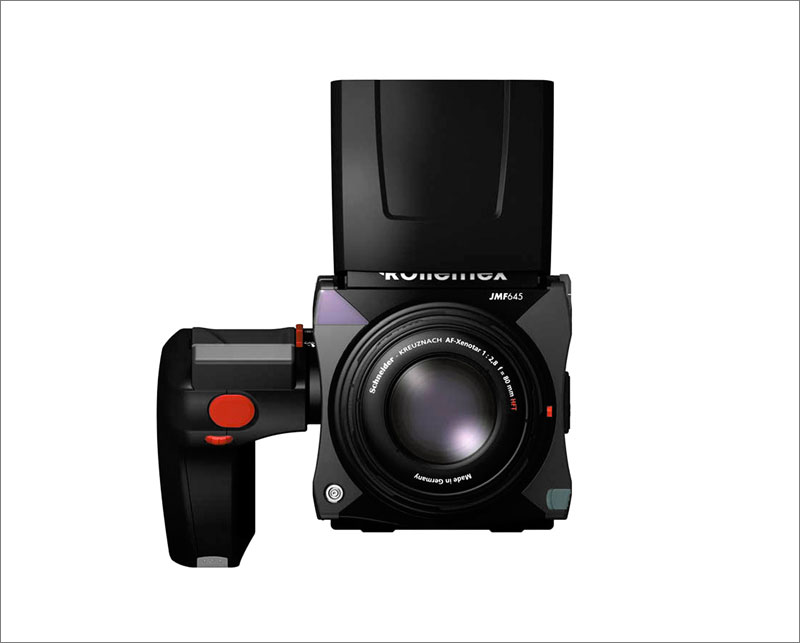 Rolleiflex HY6
Rolleiflex HY6, mid-format camera, which is native to the worlds of conventional and digital photography. It can take 4.5 x 6 cm images and at the same time it is compatible with Sinarback eMotion 22 / 54 / 75, Sinarback eVolution 75 H and Sinarback 54 MC / M digital backs.
Rolleiflex MiniDigi
Rolleiflex MiniDigi, the smallest (49 x 73 x 45 mm) fully functional Rolleiflex in the world. It has a metal body and classic styling but weighs only 100 grams.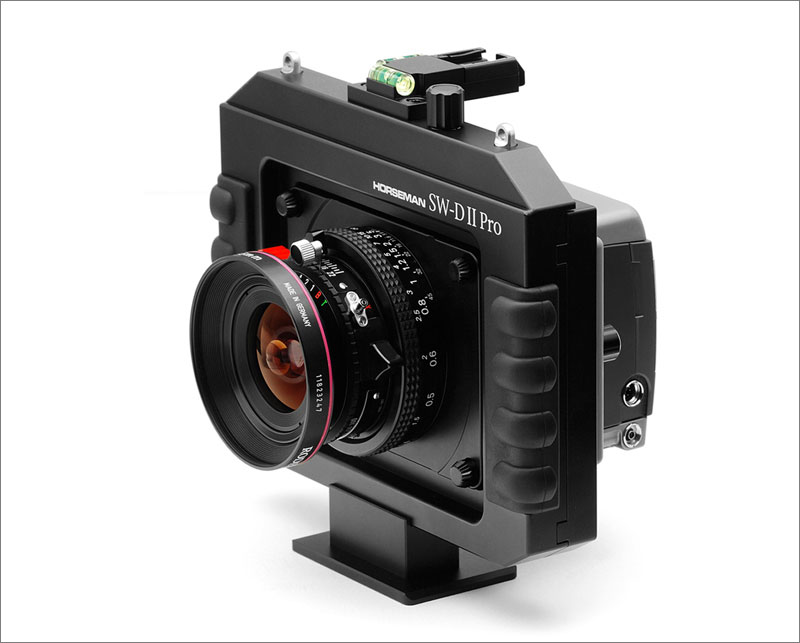 Horseman SW-D II Pro
Horseman SW-D II Pro, large-format digital camera Thanks to its unique digital back system it is the only wide-angle camera compatible with Hasselblad "V" and "H" and with Mamiya 645.