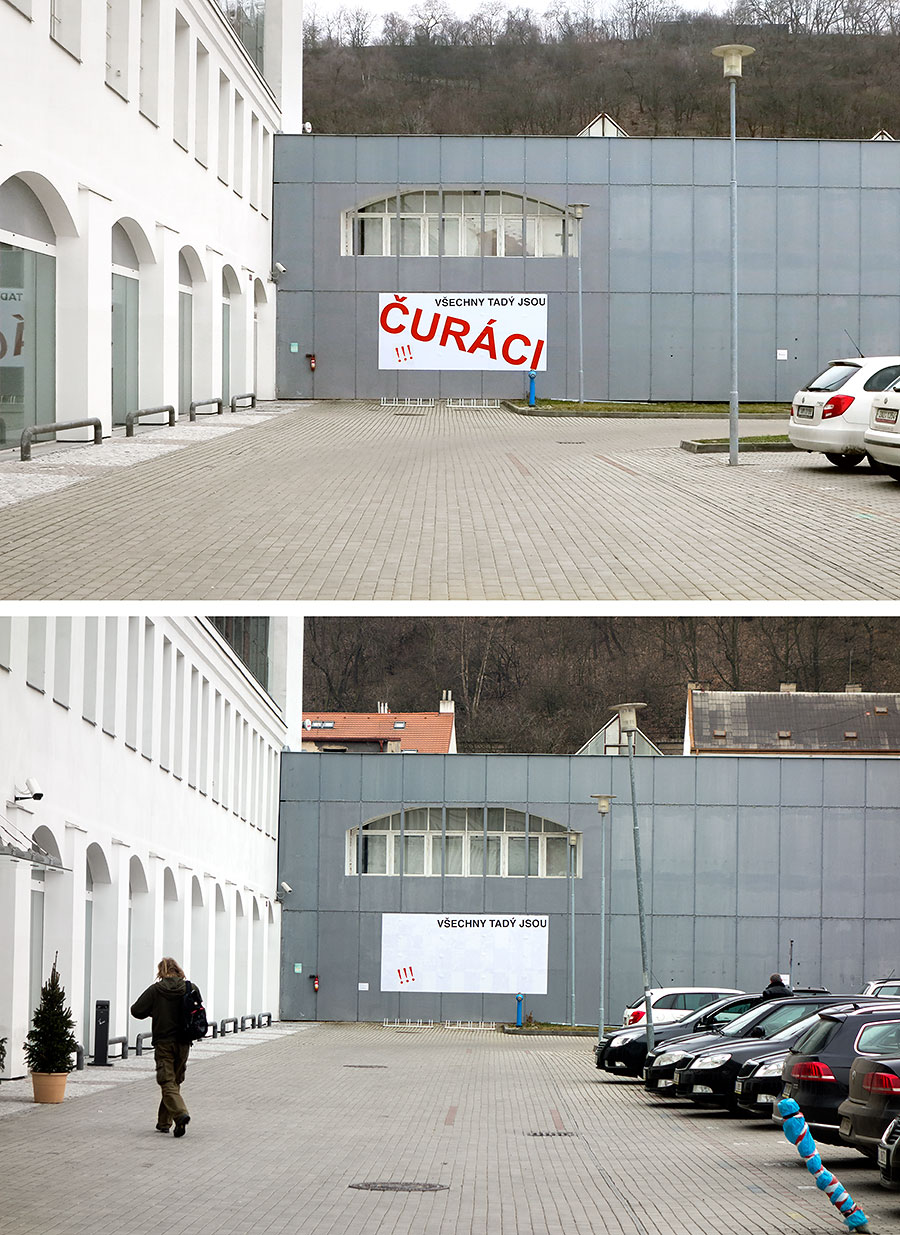 All here are dickheads!!! (badly written in czech), 2013

"During my studies, when I stayed at the Chodov campus in Prague, very often before going to sleep, some drunk student outside yelled this message for all the sleeping students."

Exhibition by Ivars Gravlejs on the facade of Karlin Studios, which belongs under FUTURA Center for contemporary Art, has been upon complaints of local residents censored by the municipal authority of Prague 8 district 12 hours after the installation even before the actual opening. For next time we therefore please residents and linked office workers not to take art literally and not try to imitate what they see. Thanks. (Project Manager at FUTURA Michal Novotný)

Although inscription "ČURÁCI" (DICKHEADS) was retouched and the empty space was left, the complete message remained in their memory.